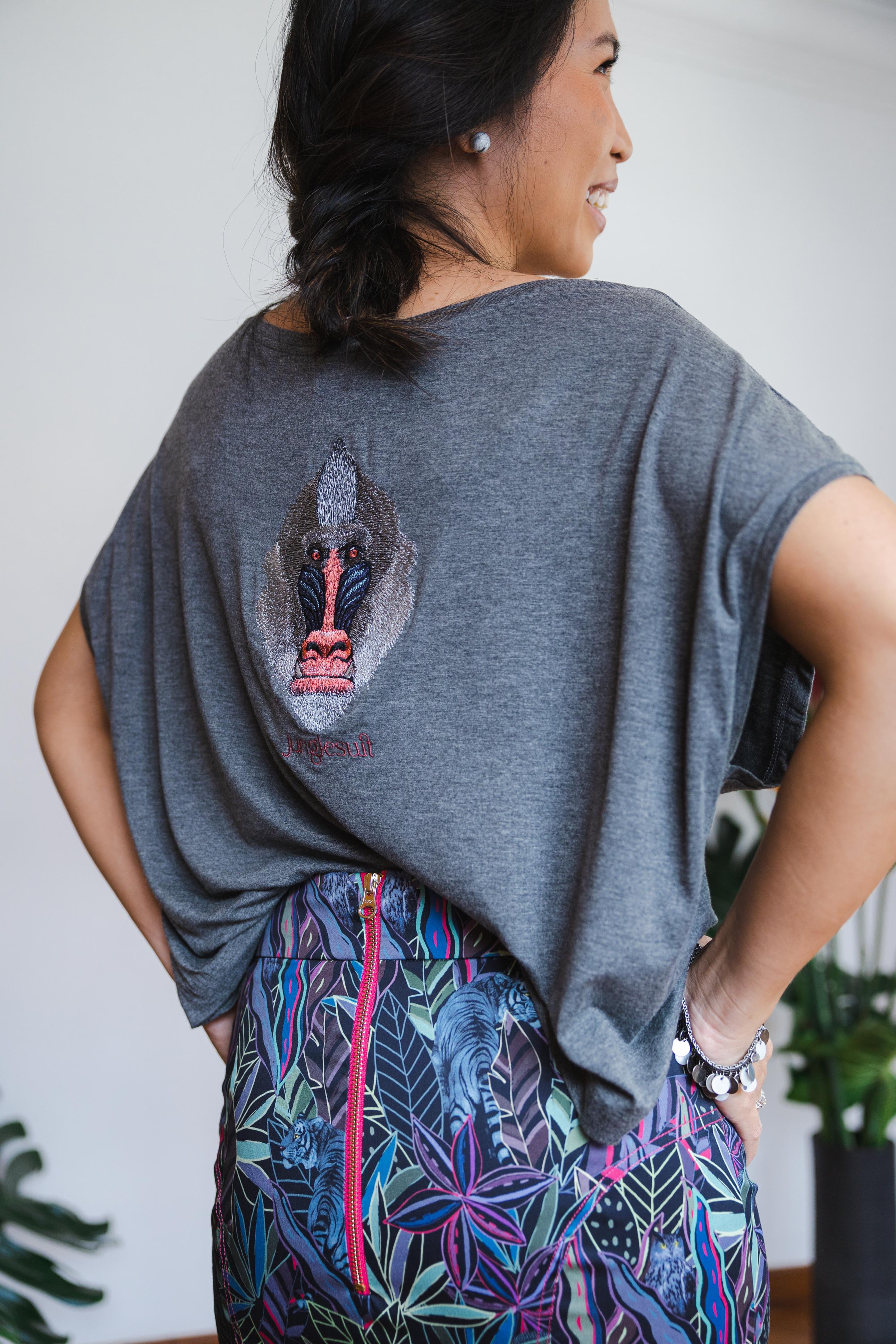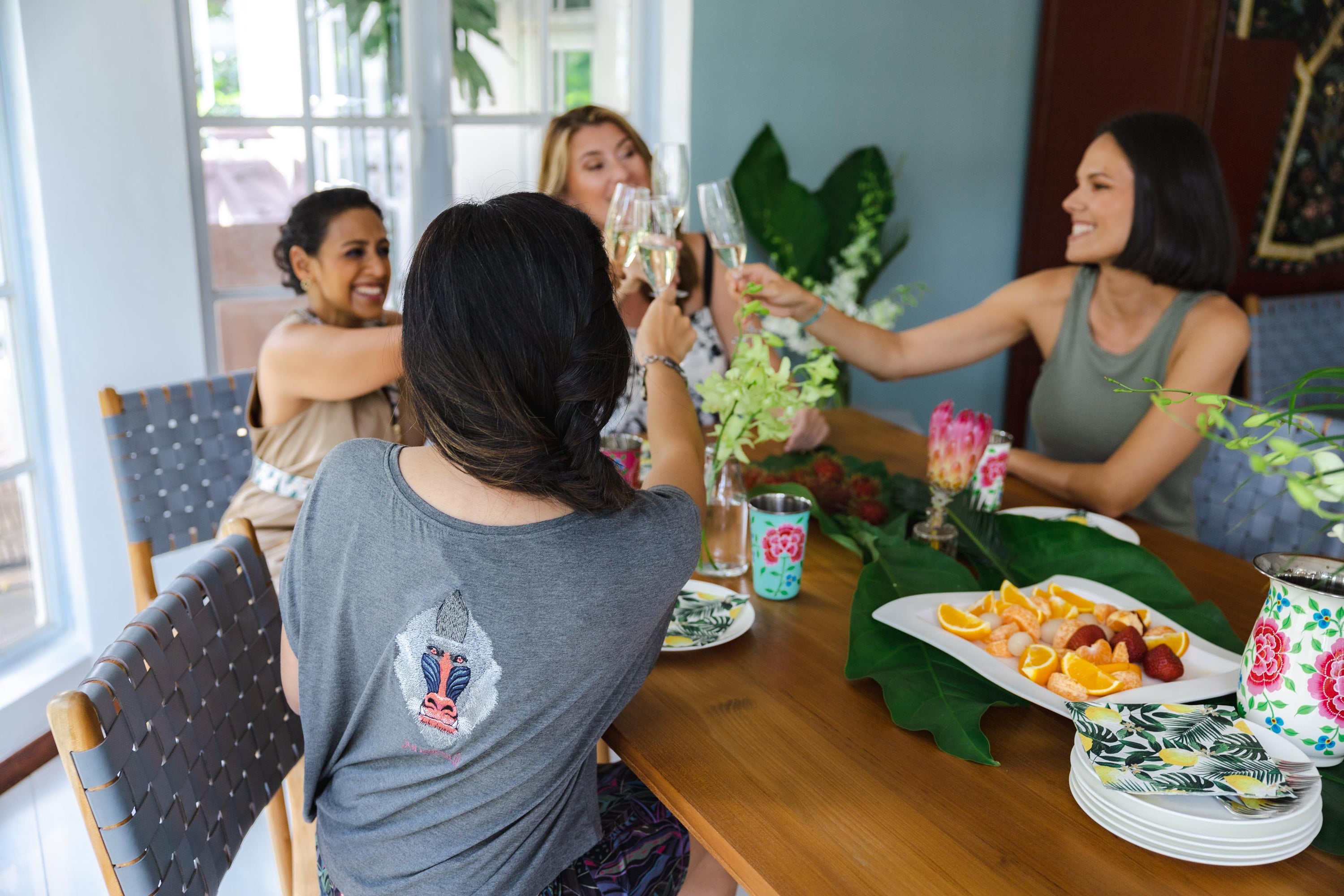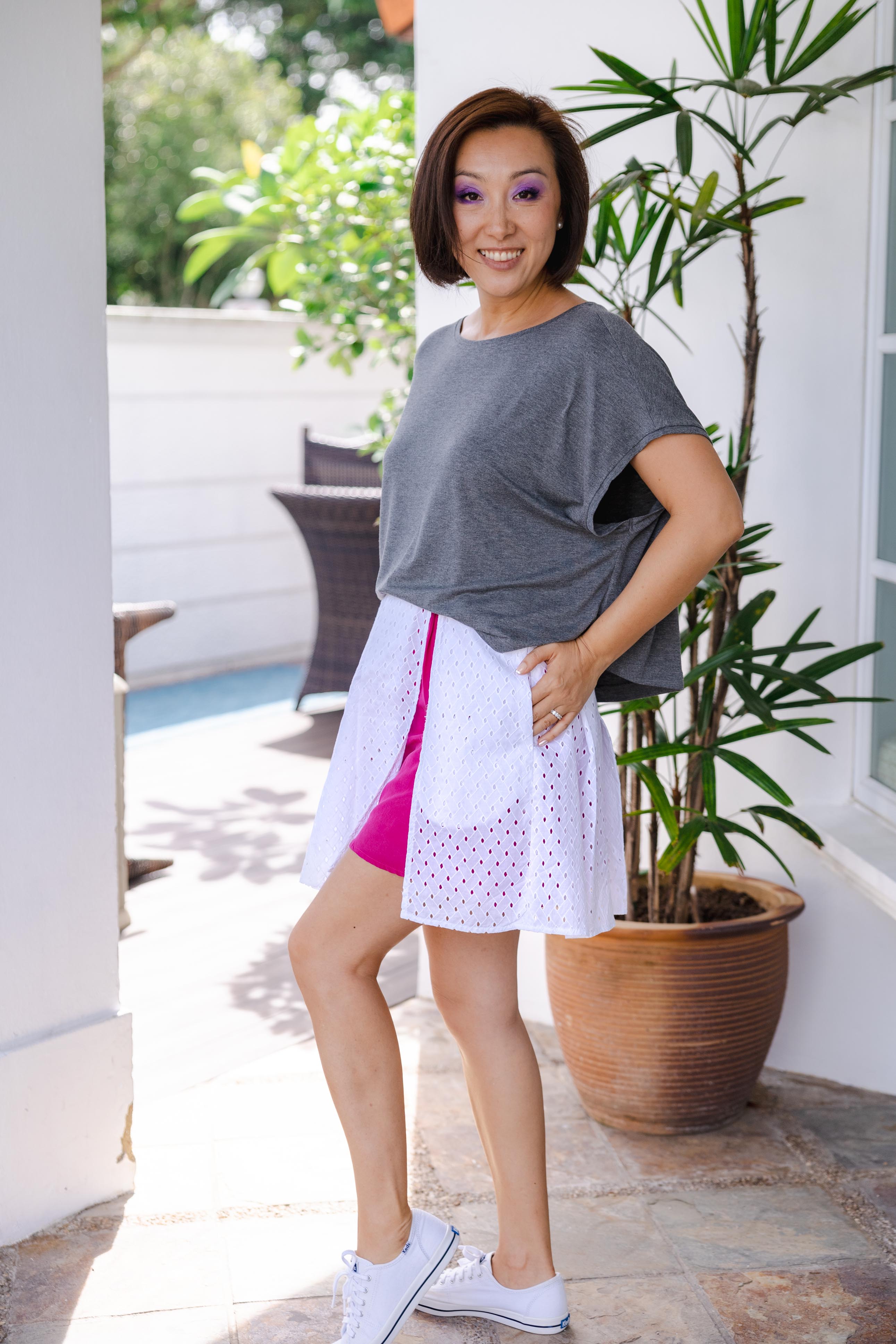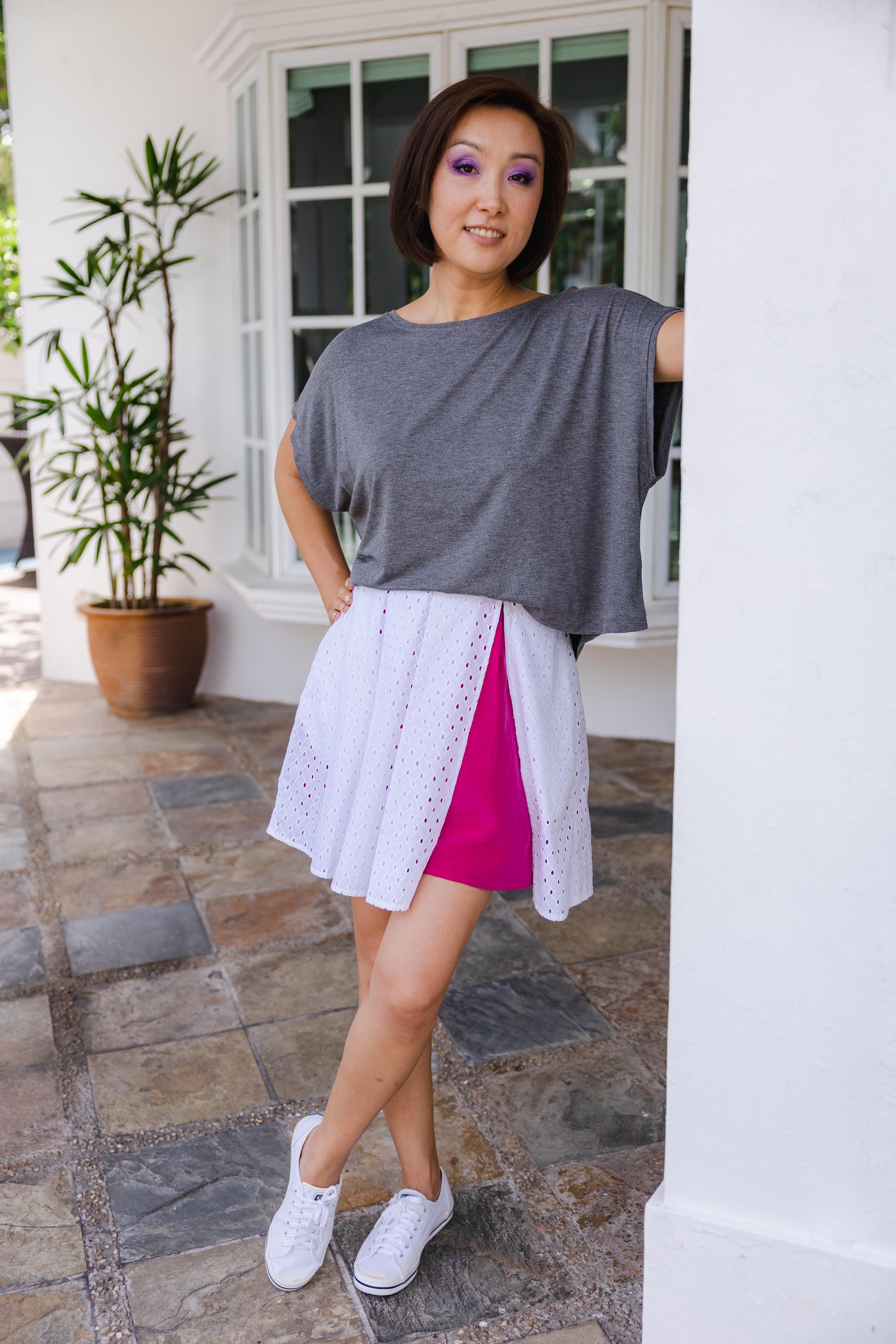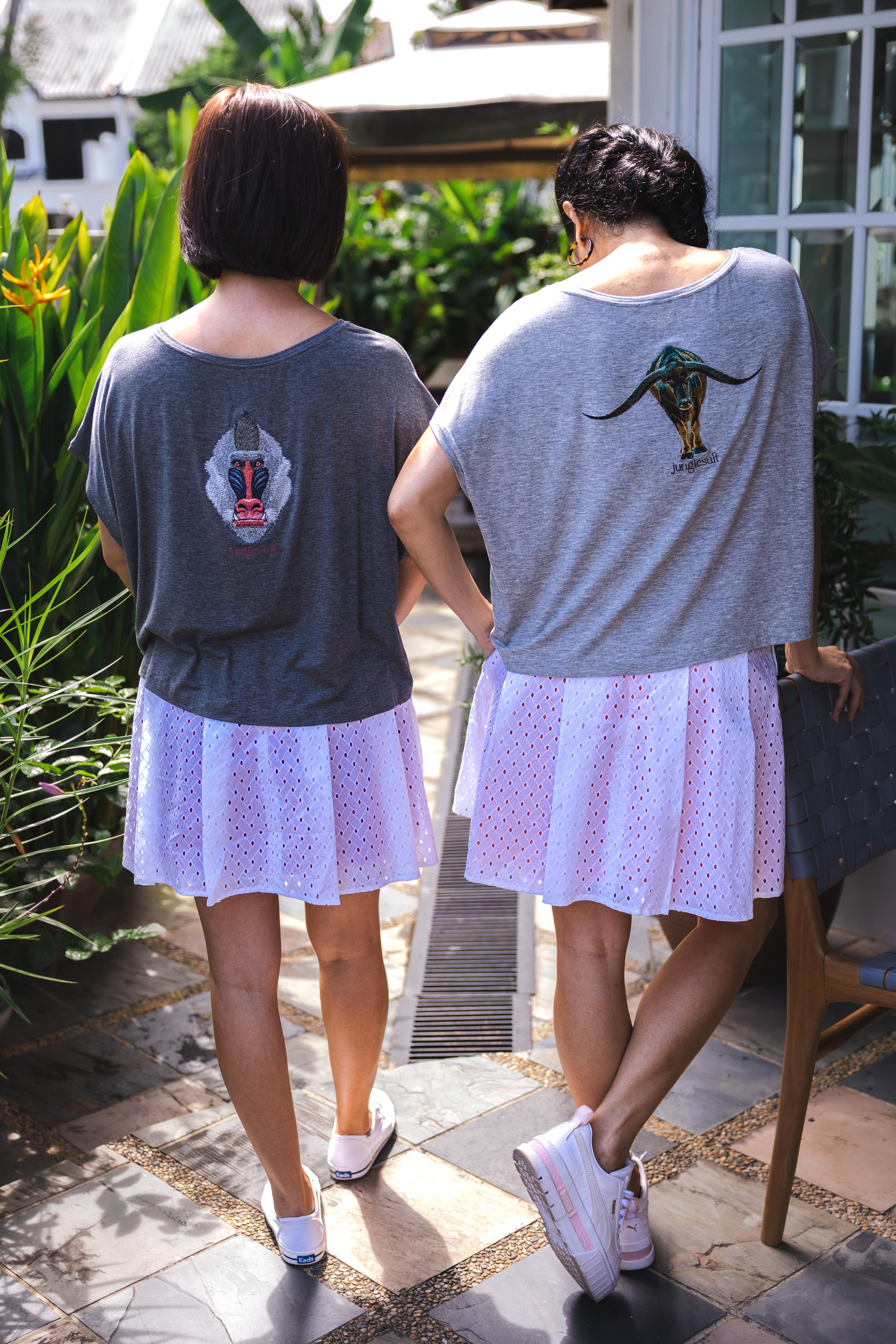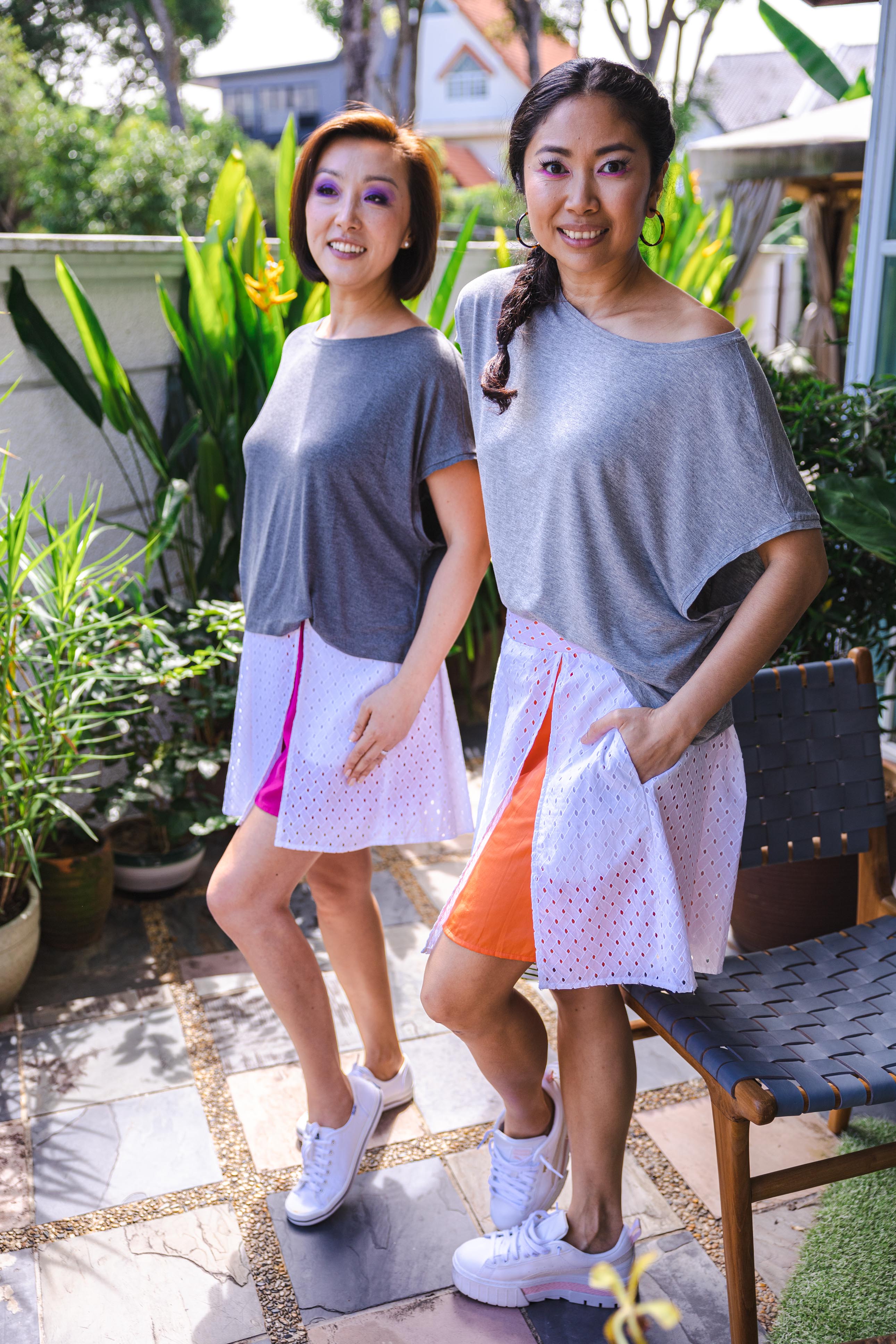 Description
Why you'll LOVE it
Choose your size
Materials
Our oversized, drop shoulder tee with junglesuit's signature mandrill embroidery on the back will make you too cool for school! 
- Lightweight, comfortable heathered dark grey jersey fabric 
- Designed for an oversized look
- Boat neck opening with drop shoulder
- Large armholes
- Mandrill embroidery custom designed by junglesuit
- This mandrill embroidery also comes in another gorgeous style or the same tee also comes with a powerful buffalo embroidery!
- How it falls on our shoulders!! You can wear it as a boat neck or how we do it - by letting it slightly slide off one shoulder!

- The gorgeous embroidery: in those moments when you and the world needs a reminder of your strength, our mandrill will boldly show everyone your confidence!

- The fabric is crazy comfortable and the dark grey colour simply goes with everything.
This top sizes large. We recommend choosing one size smaller than your usual size.

-Our model with short hair is 168cm/5'6" tall and our model with tied hair is 160cm/5'4" tall. They are both wearing size extra small.

Recycled materials to make Modal / Spandex
FAQs
1. Where can you deliver?
In Singapore, we deliver islandwide. For international orders, we work with FedEx, which covers 220 countries and territories. 
2. How long will it take to receive my purchase?
It takes us 1-2 working day to prepare your order and 1-10 working days for our delivery partner to hand over your junglesuit purchase to you.
3. Do you factor in duties and taxes into your shipping price?
No, we rely on our international shipping partner to clear customs for you in your home country and they will bill you separately in case duties, tariffs, customs or taxes need to be collected.
4. How much does shipping cost?
In Singapore, shipping is free for orders over $150 SGD and $5 SGD for orders below $150 SGD.
Globally, shipping is free for orders over $300 SGD, $20 SGD for orders between $150 SGD - $299 SGD, and $28 SGD for orders below $150 SGD.
5. What if the item I purchased doesn't suit me?
You can exchange it for the same item but in a different size at no additional cost, or you can receive a store credit note valid for 6 months to purchase something else.
Only the value of the returned item(s) will be applicable for your store credit note; shipping and any other costs you have already paid like duties and taxes will be excluded.
We regret that we do not offer refunds. 
6. Where can I learn more about shipping or exchanges?
Checkout our FAQ pages below for more details:
- Shipping